The inspiration for the Kwenderana Partnership came from Shena Dougall of Williamwood Church. After retiring from nursing in Scotland Shena worked for five years at Ekwendeni in Malawi. An initial group was formed in the spring of 2005 comprising six Church of Scotland congregations on the south side of Glasgow: Broom, Busby, Giffnock South, Greenbank, Orchardhill and Williamwood.
Most of these churches had been partnered with Carol Finlay, now Associate Secretary for World Mission in the Church of Scotland, while she was Missionary Partner at Ekwendeni. Over the years of partnership these churches had given considerable financial and material support to the community there and built up a strong rapport. Once there was no longer a Missionary Partner, the local churches felt they should continue to maintain and develop the links set up by Shena and Carol.
The initial project involved collecting goods and sending them to Ekwendeni. Two van loads of various boxes containing baby clothes, knitting wools and needles, fabric and sewing machines, stationery materials and different types of tools were sent in a container via the Raven Trust which is based at Strachur. Money was also sent to both the Raven Trust to help with transport costs and to Ekwendeni to help the community.
In September 2006 Mr Anson Singini, a young accountant and Mr Charity Chabinga, a teacher at Ekwendeni Girls' Secondary School and secretary of the group at Ekwendeni, came to Scotland. They stayed with four families in the different churches including Bill & Morag Steven (Giffnock South), Maureen MacCallum (Busby), Ken & Mairi McIntyre (Williamwood) and Angela Marshall (Busby). During their stay they visited other families in the area and enjoyed a wide range of visits and activities including visiting the David Livingstone Centre in Blantyre.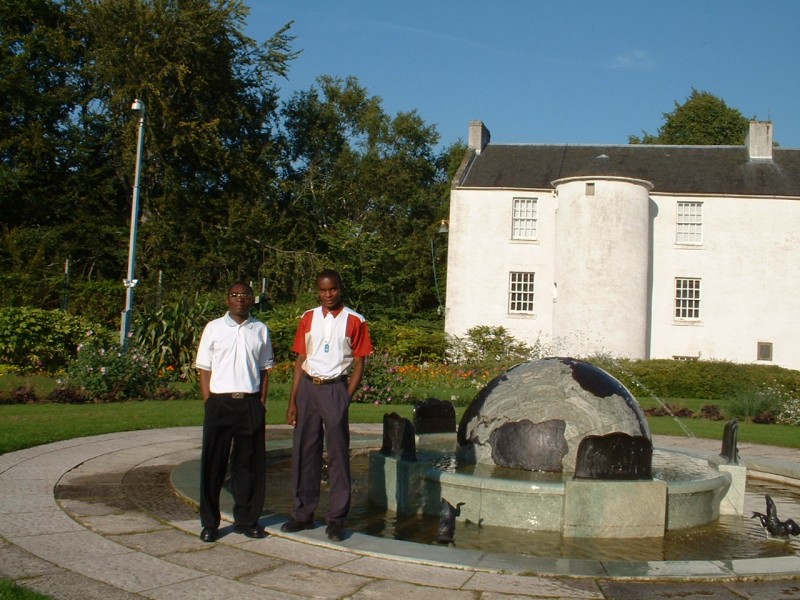 It was during their visit that a twinning was set up between Williamwood Secondary School and Ekwendeni Girl`s Secondary School.
In June 2007 Angela Marshall (Busby), Graeme Mill (Busby), Mairi McIntyre (Williamwood) and Linda Mcaulay (Broom) visited Ekwendeni and stayed with various families there. Meanwhile they identified ways in which we could support the community there. When they returned to Scotland they reported fully to the churches in various ways and the Kwenderana Group realised that one of the greatest needs in the area was to provide a school house and a two classroom block for Ekwendeni Primary School, which is run by the church. Between 2008 and 2012 the group raised the money to fund these projects through a variety of concerts and other activities.
By this time Broom Church had withdrawn from the Partnership and that made our targets more challenging. A Covenant has been drawn up between the churches here and the church in Ekwendeni, acknowledging the partnership and friendship between all the congregations involved and it was signed on Sunday 15 November 2009 in all the Glasgow churches and in Ekwendeni church.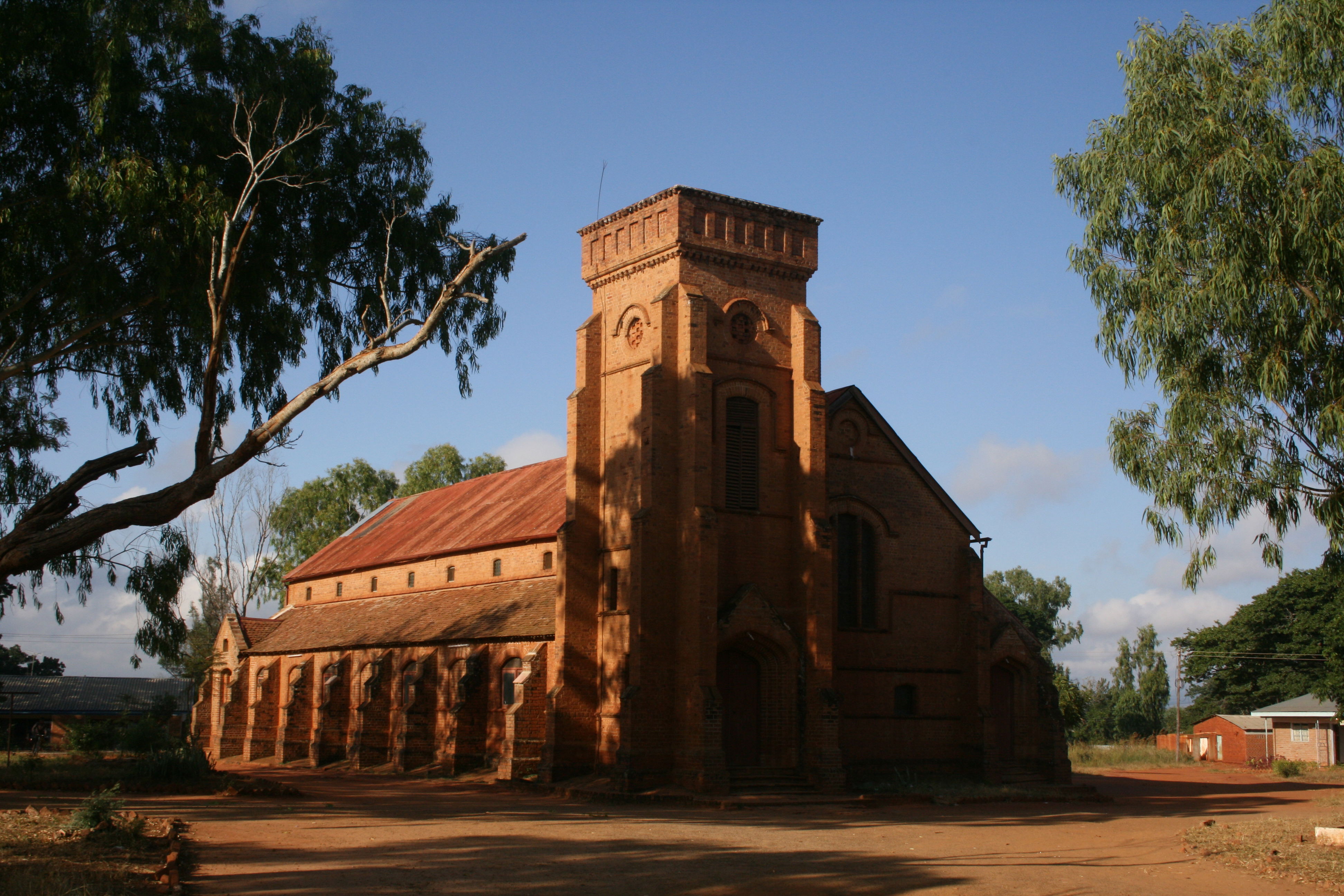 In September 2009 Nicholas Chihana and Logan Kumwenda from Ekwendeni stayed with Angela Marshall over a weekend.
In October 2010 Fiona Gunning and I went to Ekwendeni. This was funded by the Church of Scotland Faithshare Scheme and our own churches.
As a result of our visit, we identified the need for increased aid to the community of Ekwendeni by sending a variety of items from wheelchairs, bicycles to knitting wool and fabric using the Raven Trust Containers. We have also contributed to the cost of sending these goods. Fiona set up a school sponsorship project which is enabling 42 children to receive secondary education.
On 31st August, 2011 we welcomed Mrs. Violet Nkandwe and Mrs. Maggie Msowoya to the Kwenderana Group here. Their visit was funded by the Church of Scotland Faithshare Scheme.
The efforts of the group were part of the Parish News feature in the December 2012 Life & Work.
We were aware that water is a major problem at Ekwendeni as it has a low water table. Bill Steven, Christina Bryden and Fiona Gunning visited Ekwendeni in September 2013 and this was one of aspect of life on which they focussed. There is a full report of their visit available elsewhere. During their visit they made contact through John Challis with Jim McGill, a water engineer. They asked him to investigate ways of improving the water supply to the surrounding villages. This is an ongoing project at present.
During 2014 pupils from Williamwood High School were accompanied by Rev. Catherine Beattie and Rev. Jeanne Roddick on a visit to Ekwendeni. There they carried out a variety of tasks as well as meeting up with the Kwenderana Group at Ekwendeni. As a result of their visit it is hoped to increase community involvement in the twinning.
On Sunday 16th November, 2014 we re-dedicated the Covenant and asked God to continue to bless our endeavours and ask our congregations to commend the Partnership to their prayers. The Kwenderana Story was featured in the Eastwood Extra in November as well.
In the summer of 2015 Ann Rose Bissett, Fiona Gunning, Bill Robertson and Maureen Potter visited Ekwendeni with The Ekwendeni Community Mission led by Rev. Jeanne Roddick (Greenbank), Rev. Catherine Beattie (Giffnock South) and George Watson (Langside). This was a very successful visit and a full report is available.
Over the years we had lost several of our members – Stuart Wallace – first Chairman, Ian Dron – third chairman and recently Hamish Young. All of them were extremely hard working, supportive members of Kwenderana over many years.In September 2015, we welcomed Jack Longwe, Session Clerk at Ekwendeni and Songelwayo Banda, Chairperson of the Kwenderana Committee at Ekwendeni to all the Kwenderana Churches.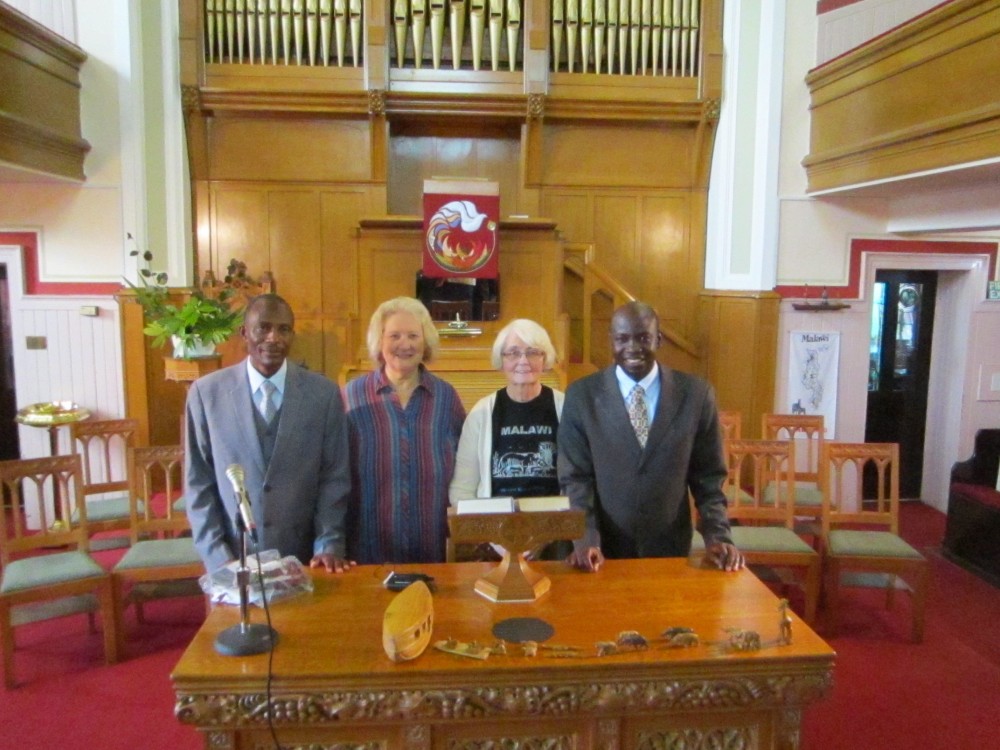 Songelwayo Banda, Chairman of Kwenderana Partnership Group at Ekwendeni, Lynne Macgregor Treasurer of KPG, Maureen Potter, Secretary of KPG and Jack Longwe, Session Clerk of Ekwendeni Congregation.